Christmas baking: The dishes are washed, the games packed away and all that remains is some broken mince pies and a wedge of stilton. These bakes one sweet, the other savoury will make heroes of your Christmas leftovers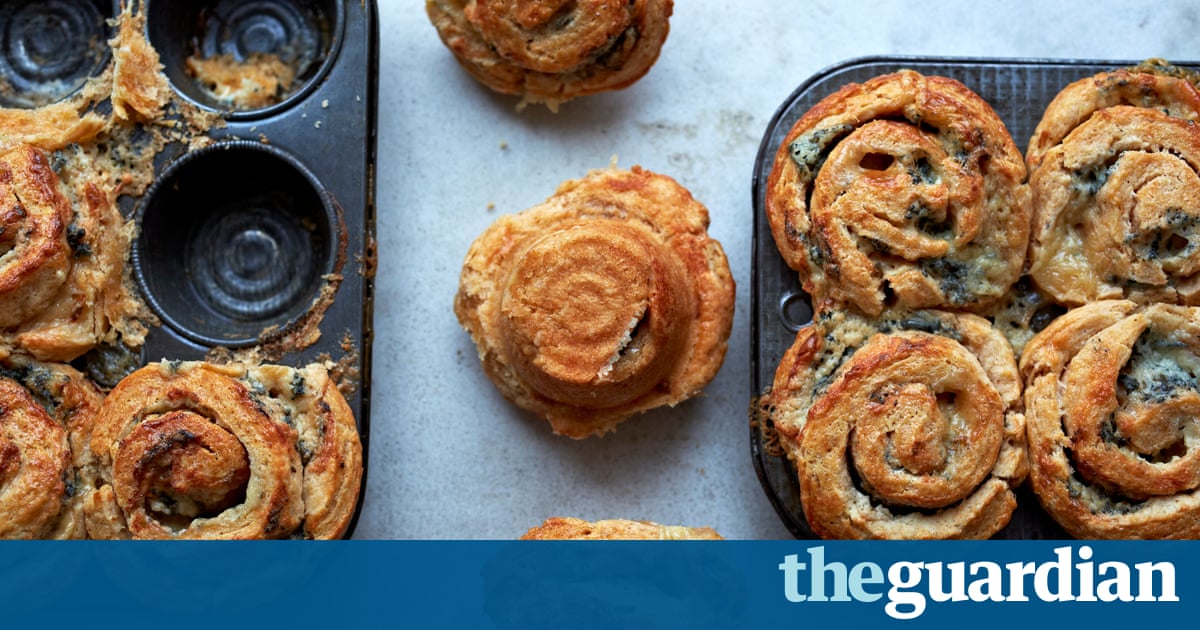 If you are anything like me, you live in horror of running out of food especially over the festive period. When I have invited guests over, I buy and bake more than I will ever need, then relish getting creative with leftovers in the days that follow. If, once the halls have been undecked and all the dishes washed, you find yourself with a few beaten-up mince pies and a lump of blue cheese, these are the recipes for you.
Blondies are among my favourite things to make because they are a blank canvas for whatever bits and bobs you have in your sweet cupboard, much like chocolate chip cookies. My latest iteration contains broken bits of mince pies and sultanas plumped in brandy. The booze cuts through the sweetness; you could even replace the butter in the recipe with leftover brandy butter. Remember not to overbake the blondies so they stay gooey and chewy, one of the last indulgences of the season.
This year, any blue cheese remnants will find a home in buns, or be rolled into spicy folds of pastry and baked into cheesy scrolls. As with all my baking, I recommend tasting as you go. You could try the recipe with any cheese you have left lying around: cheddar, lancashire, parmesan And be bold with your spicing: if you fancy a little more bite, just add a pinch of cayenne pepper.